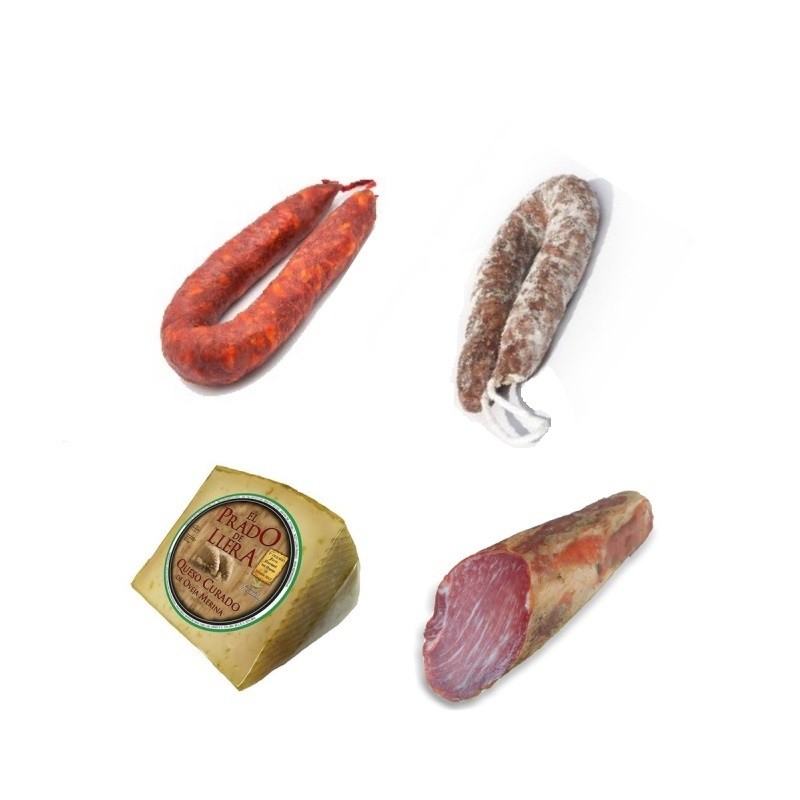  
Iberian Pork Sausages Pack from Extremadura "Morato"
Iberian Pack at the Best Price.
The batch of Extremadura Iberian sausages from the prestigious Morato family, awarded year after year for the best Iberian hams in Extremadura, is made with pigs of 50% Iberian breed and consists of the following sausages:
-Iberian Chorizo Extra Herradura 300-350 gr.
-Iberian Salchichón Extra Herradura 300-350 gr.
-Half round bait loin 50% Iberian 600-650 gr.
-Wedge of cured sheep's cheese in olive oil 400 gr.

Secure payment. We accept bank card and Paypal

Cheap deliveries in 5/6 business days