More and more purchases are made online for the convenience of being able to do it from home, including food, especially gourmet products, among which are the Spanish hams, but sometimes doubts may arise as to whether the quality is the same as in a physical shop. There really are many advantages to buying a leg of ham online, as long as it is on a secure website. It is very easy to check that purchases in the online shop you are visiting are totally reliable, both in the payment process and in the quality of their products.
Advantages of buying cured ham in an online shop
There are many advantages to being able to buy Iberico ham or Serrano ham through an online shop. The only disadvantage is that you are not going to get it instantly like in a supermarket, but it will be delivered to your home, without having to take the car and cross the whole city, look for parking and probably the price will be higher than online.
You have all these advantages when you buy at Jamón Pasión:
Better prices
As a general rule, buying a good Spanish jamón online will be cheaper than buying it in a physical shop or supermarket, for the simple reason that there are fewer structural costs. In the case of Jamón Pasión, which sends the hams directly from the producer, without any manipulation or intermediary, we can offer you the cheapest hams.
Convenience
Being able to buy a ham from the sofa of your home or while you are having a bubble bath is something incredible. You have a very wide catalogue that not even the physical shops specialised in cured ham can ever have. In addition to saving time and avoiding having to travel. All you have to do is choose the ham leg you like the most and in a short time you will have it at home.
Greater variety
Although ham can be found in any food shop in Spain, the variety is not very wide, unless it is a shop specialising in ham, and these are usually located in large cities. For this reason, we can only choose from a few specific brands. In fact, the only way to have access to recognised brands or to certain Iberian hams with Protected Designation of Origin is through the internet, living in the production areas or in a large city where there is a specialised shop.
In our online ham shop, we have a wide selection of Iberian hams in all categories: Cebo, cebo de Campo and Bellota, both in hams and pork shoulders.
If you still don't know the different categories of Iberico jamon and iberico paleta, click here.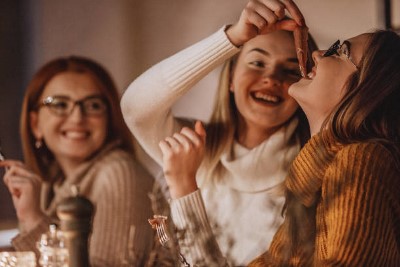 Tips to buy Spanish ham online safely
Nowadays, online shopping is 100% safe if you take into account a few small details that I will explain below and that all websites should have:
Check that the website is secure. The first and most important step is as simple as that in the address bar of the search engine you use, a padlock appears just before the URL (web address). Otherwise, your own browser will inform you that the site is not secure and the padlock will not appear. 
Payment methods. The main payment method that should always be available is through a payment gateway

with encrypted data

to be able to buy with your bank cards. In these cases, your bank will always ask for authentication through its APP.
The fact that the shop offers payment through PayPal is a very good sign of trust. A bank transfer is also a sign of reliability, as only a registered company can have a bank account.
Shipping and returns policies. Check in the shipping and returns section, which every online shop should have, how they manage returns in the event that the product arrives in poor condition or in the event of any incident.
Detailed information about the ham. Just as in a physical shop you can read the label of what you are buying, in an online shop the products must specify the

nutritional information, the ingredients and the health registration

. Iberian hams should also specify the Iberian certification number and show the photo with the colour of the bridle corresponding to each category of Iberian ham or shoulder.
Company tax information. Any website dedicated to the sale of a product must be registered as a company, with its corresponding tax identification number, and this must be stated in some section of the page. They are usually at the bottom of the page.
Be wary of websites that do not clearly show any of these points, as all this information is legally required.
At Jamón Pasión we not only meet all these requirements, but we go one step further by offering only the highest quality products, checked personally, and if they are not up to standard, they are not included in our catalogue.
Conclusion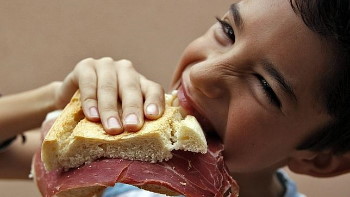 Online shopping has been established for many years now and it is unlikely that you will have any problems if you follow the steps I have described. Just a bit of common sense is enough.
In short, buying a ham in an online shop is very safe and you can save money as the prices are usually lower than in traditional shops and you will have access to a much wider catalogue.
In our case, you can be sure that your ham will be sent directly from the factory, as this is where it is best preserved. In the case of boneless or sliced hams, the bone is removed and/or sliced at the moment of purchase, which is why delivery can sometimes take a little longer.
As you can see, you no longer have any excuse to enjoy the best quality Iberian acorn-fed hams at a very competitive price and without leaving home.